With advancement in technology, AI is set to take the world by storm. And to keep you up-to date with new technology, we offer AI document generator to help you come up with interesting copies.
You can summarize or rewrite articles, generate blog article outlines, or even review products. Additionally, you can create Ad descriptions as well as create SEO keywords. And if videos are more of your thing, you can generate ideas, titles, descriptions and many more.
Note: AI Document is only available on selected Paid Plans
To use AI Documents, follow these steps:
Login to your Pushbio dashboard;
Scroll to and click on AI Documents on the left-menu bar;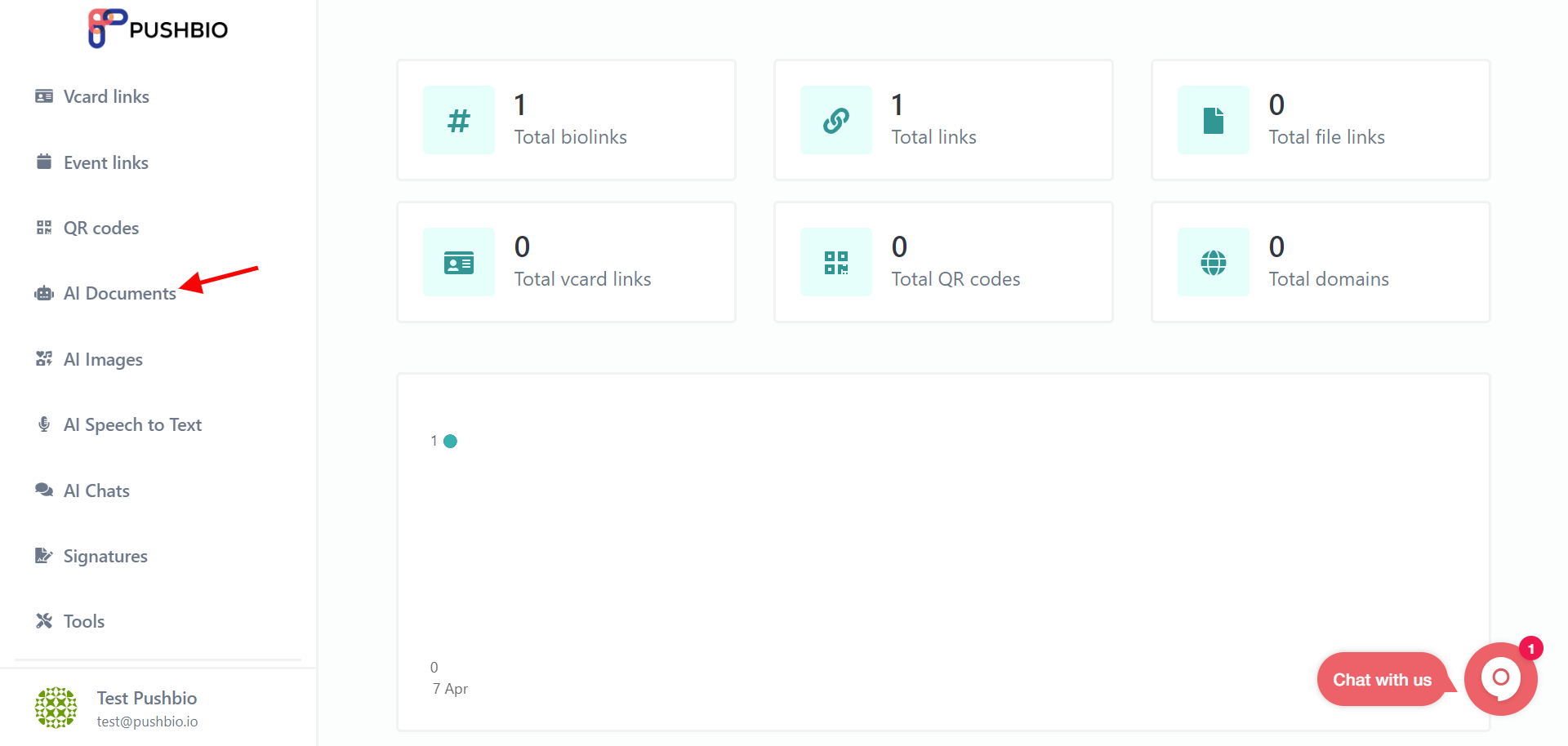 Depending on your subscription plan, you can view the number of available words. Our Agency plan gives you access to 20,000 AI words per month while the Pro plan gives access to 7500 AI words per month.
Next, click on Generate AI Document;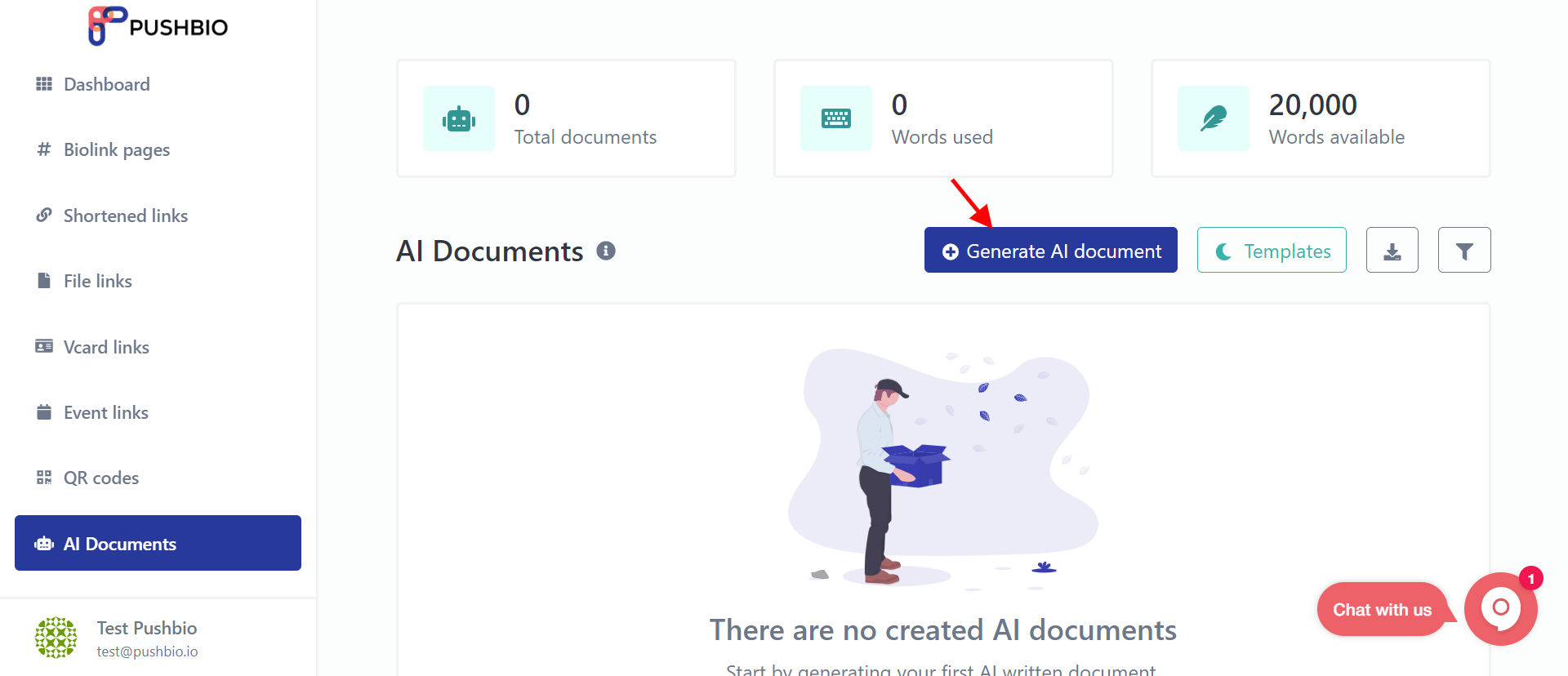 Enter an appropriate Name for your document;
Select the Type of AI Document you wish to generate. we have 31+ varieties to pick from spread across more than 4 categories;
Depending on your selected type, fill the fields that comes with it;
Determine the Language in which you want your AI Document to be generated;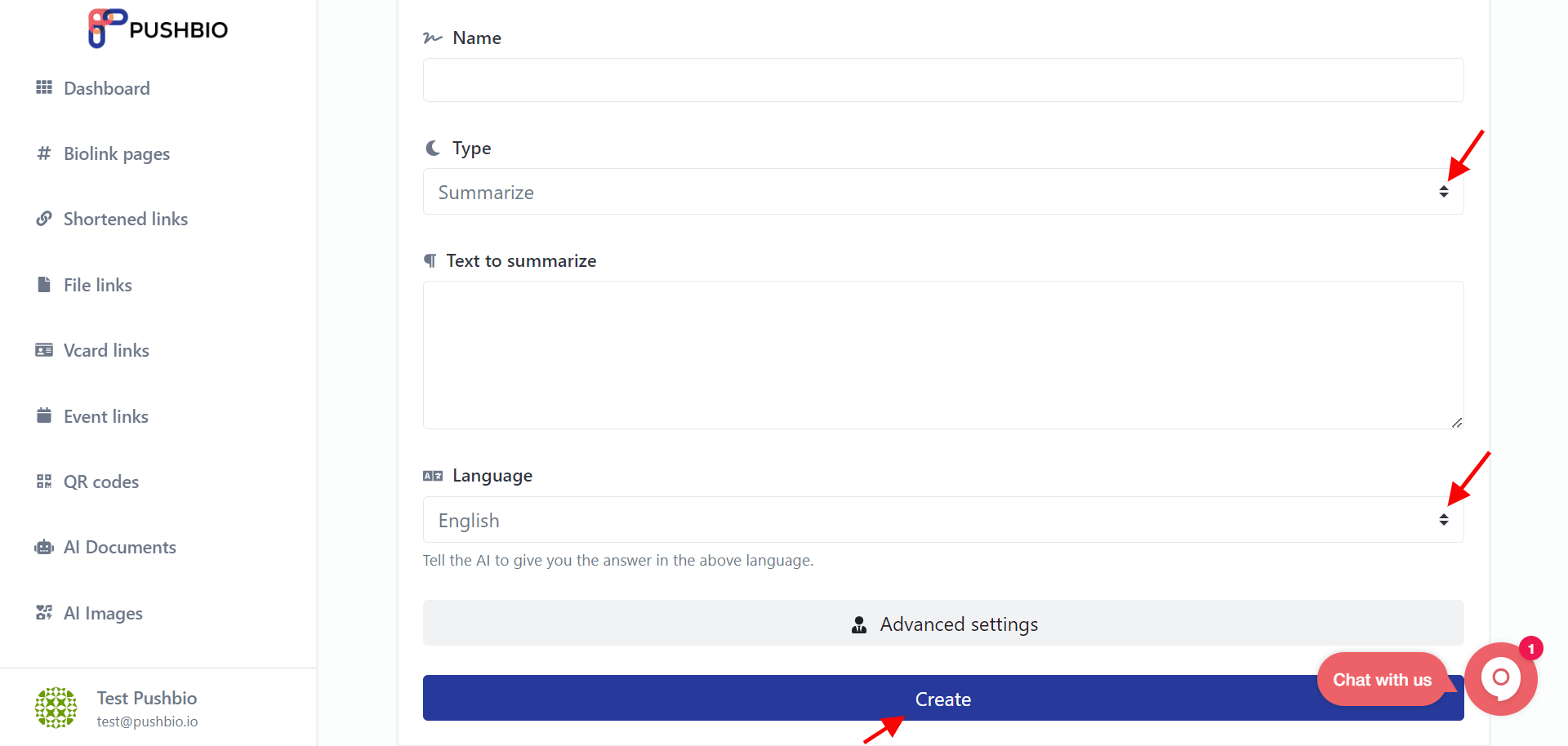 Note: You can submit a request if your preferred language isn't listed.
To further fine-tune your AI write up, click on the Advanced Setting option;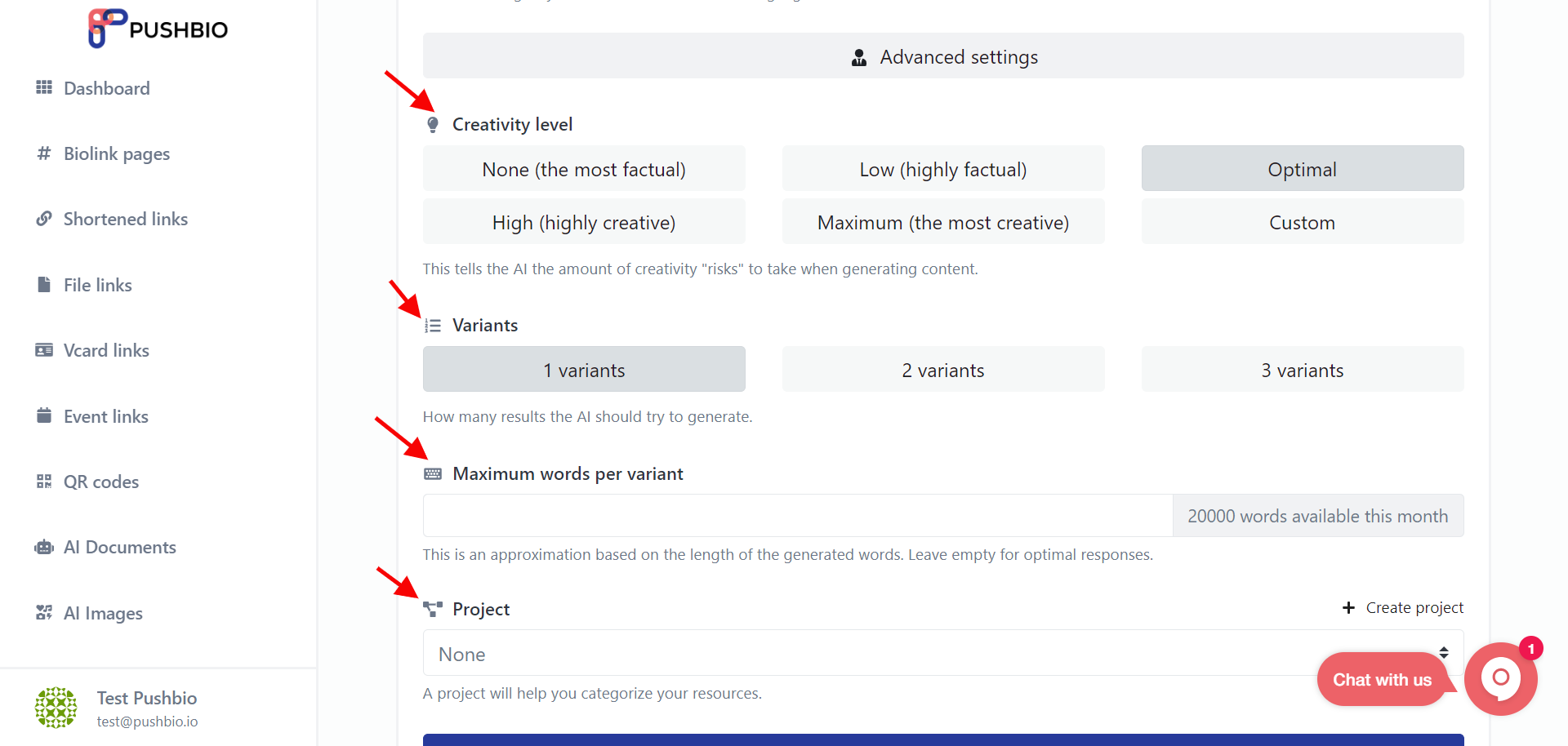 Here, you can set the following:
Creativity Level - this tells the AI the amount of

creativity "risks" to take when generating content;

Variants - this tells the AI how many results should be generated;

Maximum words per variant - this guides the AI on the limit of words it should use per variant;

Project - this will help you easily arrange your generated contents by categorizing them.
When all is set, click on the Create button.
---
Also Read:
How To Use AI Speech-to-Text Tool