Biolink charts and click reports help you to keep track and monitor the activities of various users visiting your biolink page at each time. With this, you can monitor the level and source of traffic on your bio landing page.
Here is how to check your biolink charts and click reports:
On your dasboard, click on the Total Biolink tab;
Click on the "⁝" icon at the right-end of the bio link;
Select "Statistics" from the pop-up menu to view the bio link reports;
Alternatively, you can click on the graph icon next to the bio URL;
If you want specific stats for certain dates, click on the calendar or date tab to set a timeline for the stats you want. after setting the date, click on Apply to view the stat;
You can also reset your statistics by clicking on the reset icon;
Additionally, you can export specific metric stats as either a CSV or JSON file.
---
Below are the reports available: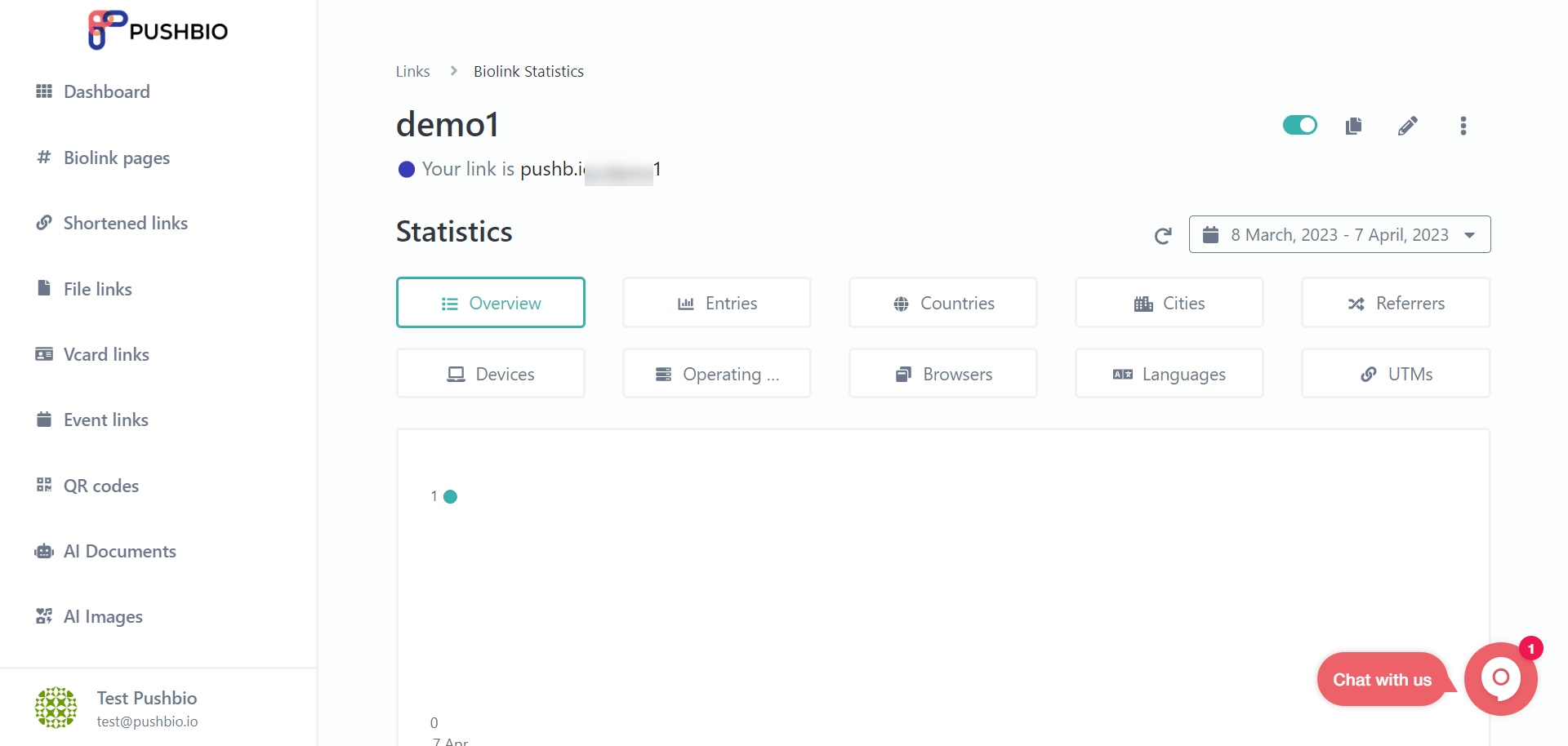 Referrers – let's you know the source of your traffic.
Location – shows you the detected countries as well as the cities your page was accessed from.
Browsers – records the browser types your visitors are using when they visit your page.
Operating Systems – informs you of the OS your visitors use in visiting your page.
Note that some reports are not available on the free plan, upgrade to a premium plan to get access to advance bio link statistics.