Our affiliate program ensures you get a reward for your efforts at growing our platform. Regardless of your account plan, you can enjoy an affiliate commission of 15% and 20% (for Agency subscribers) for every new member who signs up with your unique affiliate link and subscribes to a paid plan.
Here is how to get on our affiliate program to earn some cash for yourself:
Click on your Account Name at the bottom left corner of the user dashboard;
Click on the Referrals tab from the list displayed;
You have your referral link under the invite people tab;
Copy this link and start sharing it with friends, family, and social media.
Viewing Your Referral Stats
This section on the referrals tab lets you see how you are faring with your affiliate efforts. You can:
View the number of users who have registered using your affiliate link;
See referred users who have made payment for a paid plan option;
View your Pending Commission. This lets you see earnings that are on hold pending confirmation and approval from us;
The Approved Commission lets you know your affiliate earnings that are ready for withdrawal.
Withdrawing Your Affiliate Earnings
Getting your earnings for your affiliate effort is straightforward. You can submit a withdrawal request once you reach the withdrawal threshold of $100.
Please note that withdrawal of affiliate earnings is only available via PayPal.
To withdraw your earnings;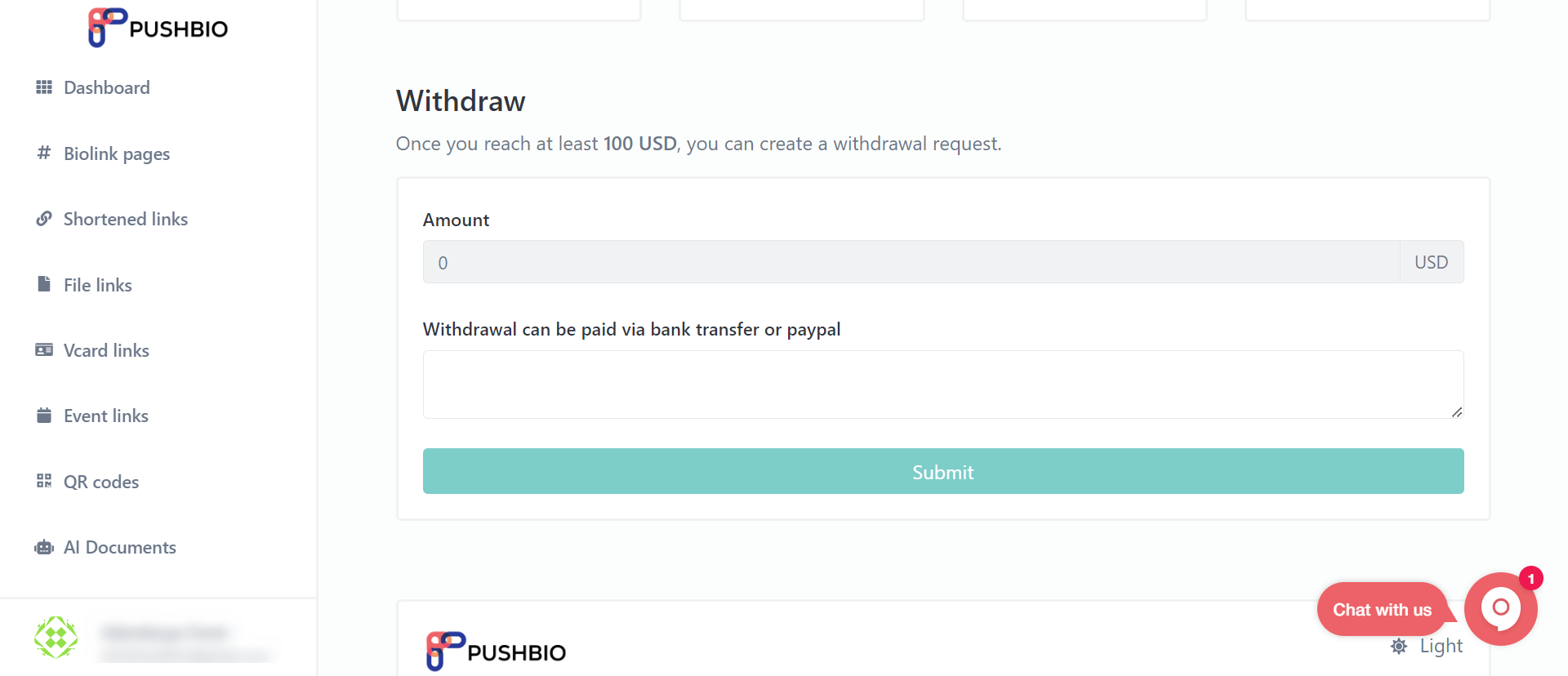 Input the amount you wish to withdraw in the field provided;
Enter your PayPal instructions;
Click on Submit.
Your funds will be credited to your PayPal account in no time.